New Website Design Now Live
A new year and a new us here at Instructors Directory!
The New Year is here! Just like everyone else in the world, here at Instructors Directory we are thinking New Year, new us. So we embarked on giving the website a well needed makeover!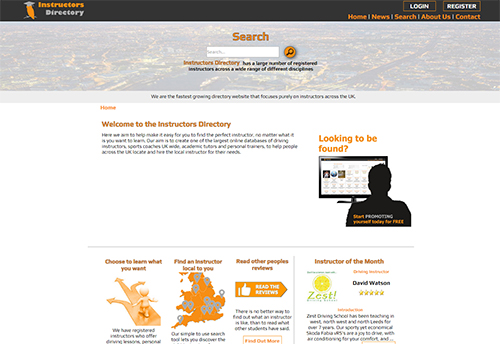 We have created a cleaner, more professional looking design
Completely responsive, so the website can be viewed on all mobile devices
Contains more information
Improved the way search results are displayed
Profile pages are easier to navigate and look cleaner
A vastly improved members control panel
And this is only the beginning. We have a lot of plans for 2015 and can't wait to show you.
Posted By: Mark Posted On: 03-Jan-2015